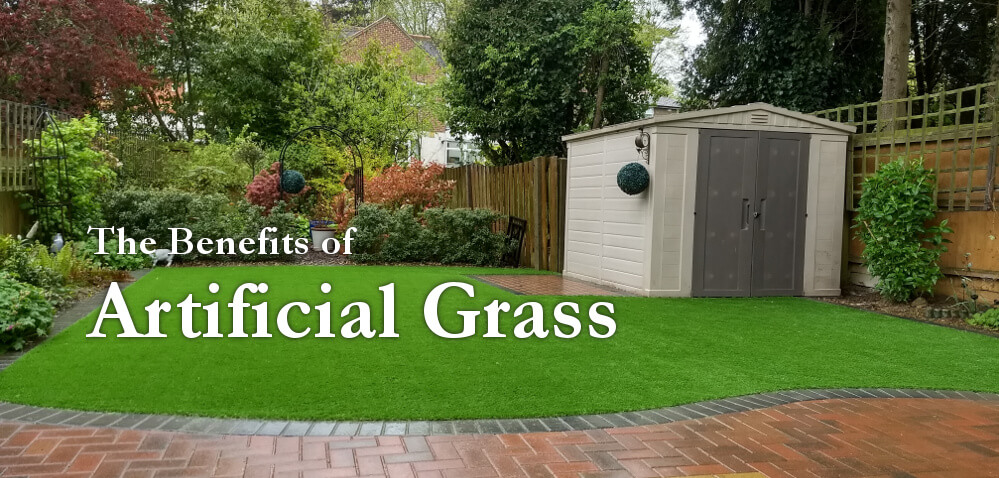 Artificial Grass Never Needs Watering: Save on your Water Bills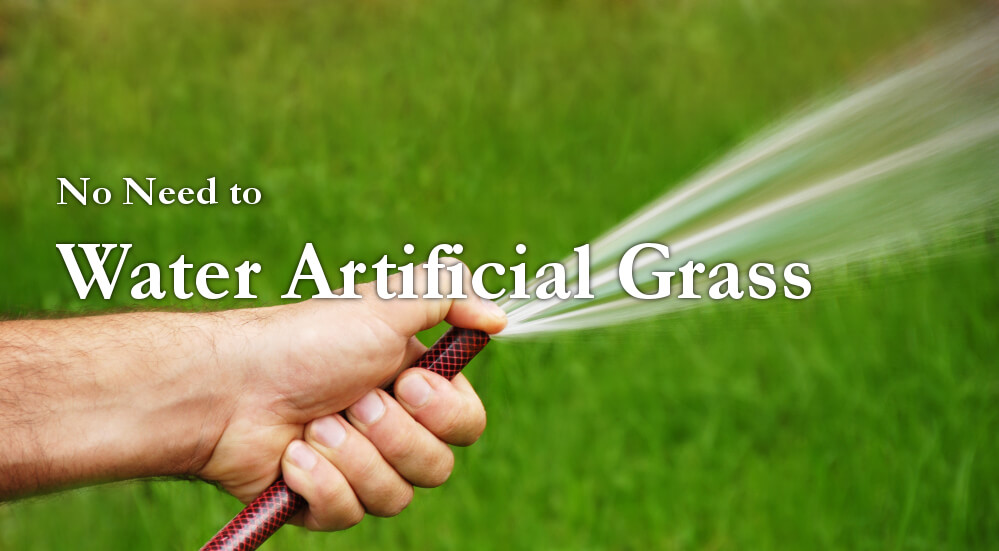 Unlike natural grass, artificial grass doesn't need to be watered. With artificial grass, not only will you have a uniform, gorgeous lawn but you'll also keep your water costs low. You don't have to worry about keeping an eye on your lawn-watering schedule! Forget about getting up earlier or going to bed later just so you have time for the tedious chore of watering the grass. Enjoy more free time and lower water bills!
Artificial Turf Never Needs Cutting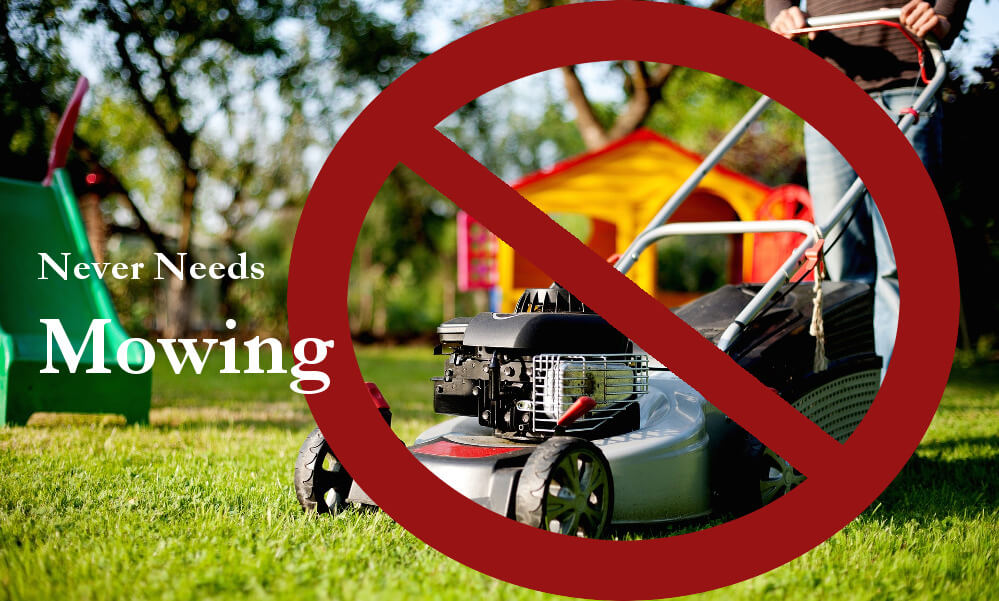 The greatest benefit of artificial grass is that it looks impeccable every day no matter the weather or the season. With All Seasons grass, you'll never have to worry about cutting grass ever again! Instead of spending hours manicuring your lawn, spend your free time with your friends, family and pets! No need to invest in lawn mowers, trimmers or other expensive grass cutting equipment. Your All Seasons grass will look beautiful year-round!
Eco-Friendly: No Weed Killer, Fertilizer or Allergies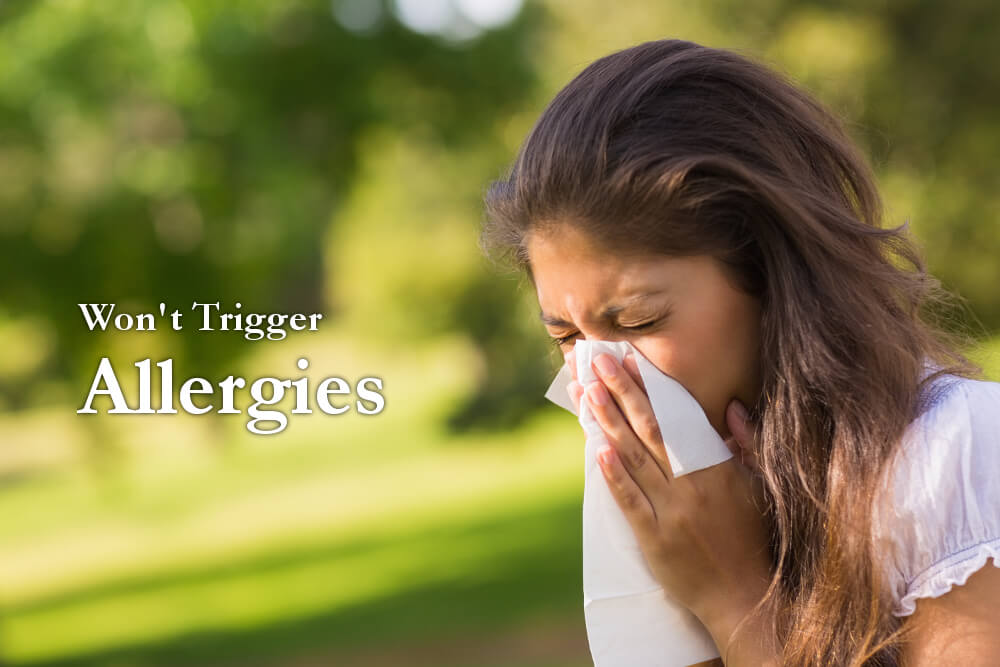 Bring your contribution to making the planet a better place! With our All Seasons grass, you won't need to use noxious weed killer agents or fertilizers. Your lawn will become a safe, pollen allergy-free zone for you to enjoy comfortably with your children and pets. Artificial grass will give you the peace of mind that comes with eco-friendliness. Help protect the planet and never use weed killer products or fertilizers that would endanger the environment, insects, animals and you!
Extremely Durable: Pet and Child Proof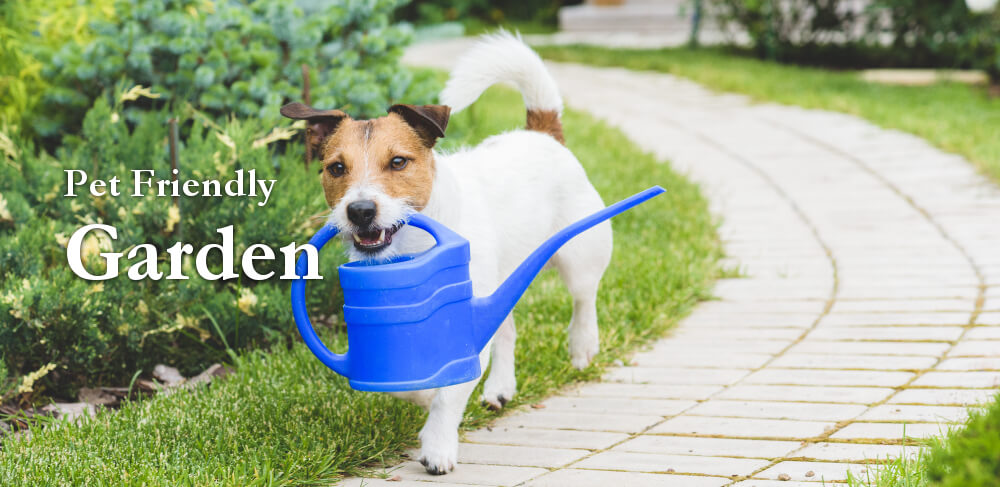 Worried about your grass being damaged by children, dogs or cats? All Seasons grass guarantees to be extremely durable. It will stand the test of time and stay in top shape season after season. Feel free to play any kind of activities on our All Seasons grass. Enjoy it to the maximum with your family, children and pets and never worry about damaging it. Synthetic grass is a super low-care alternative to natural grass that allows you to enjoy it for years!
Self-Draining System: No Mud or Water Logging
With our All Seasons artificial grass, you'll never have to worry about water logging or mud. The self-draining system ensures seamless water draining, so your grass will never be affected by downpours. Come rain or shine, nothing will keep you from enjoying our All Seasons synthetic grass!
Minimal Maintenance: Looks Great All Year Round
One of the biggest advantages of synthetic grass is its minimal maintenance. Artificial grass will ensure your garden looks perfect any time of the year. Regardless of the weather conditions or your maintenance efforts, your lawn will always be green and vibrant. Never worry about watering the grass, mowing the lawn or using dangerous weed killer products. Create a safe, low-maintenance environment for your children and pets to have fun in the Sun!
UV Resistance: Never Fades
Would you like to have bright green, impeccable grass in your garden year-round? Now it's possible with our All Seasons synthetic grass. Spend your free time doing the things that really matter rather than watering and mowing your lawn! Our All Seasons grass boasts UV resistance features that guarantee the bright green colour will never fade. No matter if it's winter and it's raining and snowing or if it's summer and the Sun is too strong, your grass will always look like new regardless of the weather conditions it has to endure.
High Quality: Soft to the Touch and Pleasant Underfoot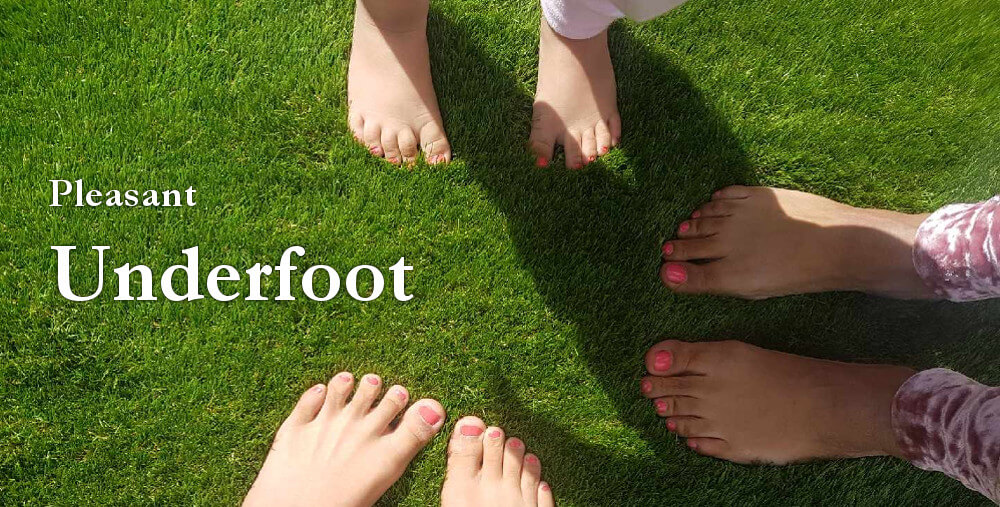 Our All Seasons grass does not only look good, it also feels good. Enjoy all the benefits of real grass but with minimum maintenance. The beautiful synthetic grass we offer is of the highest quality and super soft to the touch. It's a pleasure to walk barefoot on artificial grass!
Amazingly Realistic: You Really Would Never Know
Take a look at our artificial grass and you won't be able to tell it's synthetic. It looks and feels real to the touch but the best part is that it doesn't have to be watered, mowed, trimmed or treated. Make your lawn stand out from the crowd with our All Seasons artificial grass. Our product is guaranteed to instantly elevate your home's curb appeal. Make the most of your garden and transform it into an enjoyable, comfortable and safe place for the entire family!